About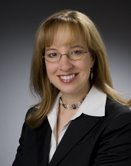 Welcome to Arrow-Tips – the blog site for entrepreneurs, sales professionals and executives interested in best practices for managing sales data using Microsoft Outlook. My name is Misty Khan and I am President and CEO of Advena Artemis – a management consulting firm based in Houston, Texas.   Hilary Case, our Market Research Analyst and Training Specialist will also be contributing to this blog along with several of our business partners and friends.  We are in the process of udpating our company website, but in the mean time you can learn more about Advena Artemis from our LinkedIn profile or to learn more about Hilary and me, please visit our LinkedIn profile pages by clicking the links below.
What do I mean by best practices? Anyone with a moderate level of Microsoft Outlook expertise knows that there are several different ways to do the same thing in Outlook. The real question is what is the most efficient and effective way to get things done. Best practices can vary depending on what you are trying to accomplish so in this blog I am going to focus mainly on sales people or executives with business development responsibilities – and let's face it, that includes most of us. On this blog best practice posts are referred to as "arrow-tips" because they are tips that can be used in your business development arsenol just as a hunter (or huntress) uses an arrow in his. 
Thanks for taking the time to check out our blog – I hope that you find it helpful!
Best regards,
Misty Ann Khan