Go to your Sent Items folder and open up the field chooser window by either clicking on the Field Chooser icon on your Advanced Outlook toolbar or right clicking on the column header row in the Sent Items view and selecting Field Chooser from the pop up menu (see screen prints below).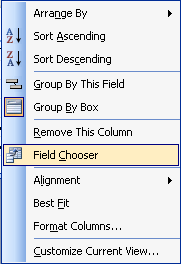 The Field Chooser window will now open. Click on the New button in the bottom left hand corner of the Field Chooser window and the New Field window will open.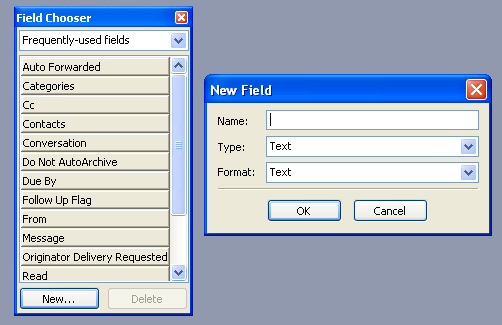 In the New Field window, type "Compose Time" for the Name field, select "Formula" for the Type field and then enter "Diff("n",[Created],[Sent])" for the Formula field just as you see in the screen print below.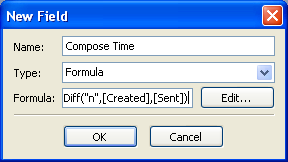 Now click the OK button. The Field Chooser will now automatically show User-defined fields in folder in the drop down field at the top and you should see your new Compose Time field in the list box below. Select Compose Time from the Field Chooser window and then drag it to the Column Header bar in your Outlook Sent Items view and drop it before or after the Sent field.