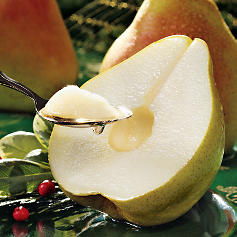 OK I admit it, I had a hard time getting into the holiday spirit this year – bah humbug! After all, this has been a year of some pretty harsh lows (along with some pretty heady highs) for me and we are all a little apprehensive these days with the negative economic outlook. That is why I was so gratified to see an inspirational story on of all places the Food Network which I'd like to share with you as a special holiday gift.
Losing my Dad this past May was a big low and one that doesn't make for the merriest of winter holidays. But my father got to see my business take off this spring before he passed and he would be further gratified by my involvement starting last month in his own company Gulf Coast Welding Corp. I'm excited about helping Mom out with the family business too, but heading into this challenging economy I've been a little worried about whether or not this is the best time to take on a major business turnaround project.
Fortunately, while staying up late one evening to work on a project for one of my new 2008 clients (Total Carrier Solutions) I happened to catch an interesting snippet on The Food Network regarding Harry & David. Now if you are not familiar with Harry & David then you should be! They grow some of the best pears in the world – the Royal Riviera Pears and they put together some wonderful gift baskets that are especially nice to send to clients and friends for special occasions.
For some reason, I always thought that Harry & David must be a phenomena of the late 20th century. I couldn't be more wrong! The birth of Harry & David's mail order business actually occurred during the Great Depression. Yes, that's right – this luxury gift business was born during one of the worst economic downturns in modern history and they present a great lesson for us all.
You can read the official Harry & David version of the story on their corporate web site, but the gist of it is as follows. Samuel Rosenberg owned luxury hotels in Seattle Washington, but his true love was agriculture. So in 1910 Samuel traded his luxury hotel in Seattle, Washington for 240 acres of pear orchards where he grew what were to become the luscious Royal Riviera Pears and sold them to luxury hotels on the west coast. Upon Samuel's death in 1914 his son's Harry and David Rosenberg took over the family business which they did a fantastic job of marketing and successfully grew throughout the 1920s.
Then the Great Depression hit and suddenly the luxury hotel business (one of the largest clients for Harry and David Rosenberg's beautiful pears) dried up. In an attempt to save their business one brother headed to San Francisco and the other to New York City where they sent letters on Waldorf Estoria hotel stationary to captains of industry suggesting that their best clients might enjoy receiving premium pears as Christmas gifts. The strategy worked and Harry and David received 800 orders for their pears which not only saved their orchards, but spawned a whole new mail order gift business.
This story is inspirational and has reminded me that bad times don't mean an end to opportunity. What slow economic times bring is encouragement for innovation and a time for companies that offer true value to shine.
Merry Christmas and Happy New Year to all of you and may 2009 be your year to shine!
No comments yet.