First, add the Modified field to the column list of the view you would like to use – I suggest the Phone List view – by right clicking in the Column header row and selecting Field Chooser from the pop up menu or clicking on the Field Chooser button on your Advanced Outlook toolbar (see below).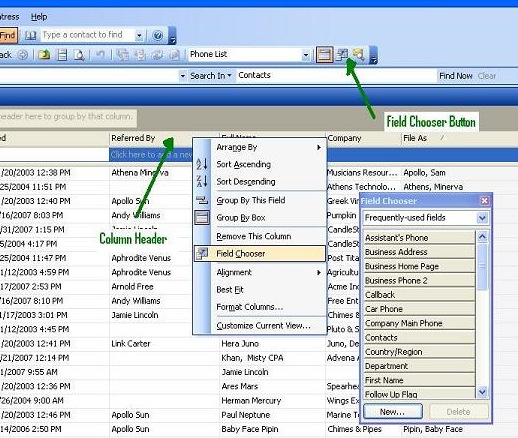 Make sure that "All Contact Field" appears in the drop down box at the top of the Field Chooser by left clicking on the drop down arrow.
Next scroll down in the field list on the Field Chooser until you come to the Modified field. Left click on Modified in the Field Chooser window and drag the Modified field to the Column Header for the view – you can drop it between any of the existing columns you like.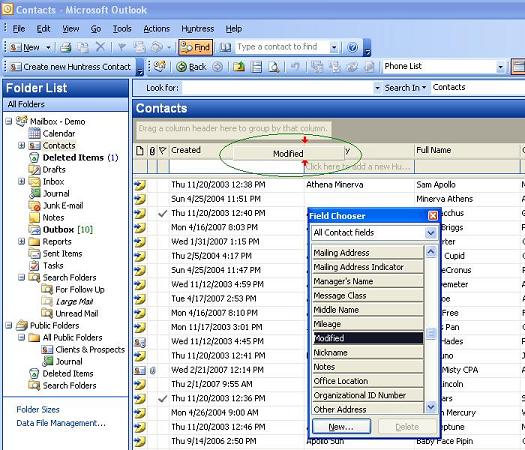 To sort on the Modified field, all you need to do is click on the Modified column header – to reverse sort, just click again.