Outlook .pst files can be renamed, but you have to be careful about how you do it or you will corrupt the file and end up with a ghost folder in your Outlook folder list.
If the folder for the .pst file is currently visible in the Outlook Folder List view of the Outlook Navigation Pane then you need to close the folder (click here to see how). 
Exit completely out of Microsoft Outlook.  Outlook has a nasty habbit of not completely exiting out of your computer's memory even when you do not see it anymore in your Windows Applications list.  to confirm Outlook really is completely out of memory, right click in your windows task bar and select Task Manager from the pop up menu (see screen print below).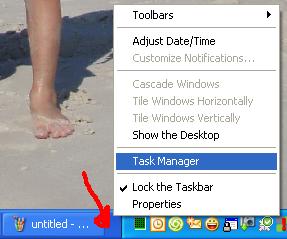 The Task Manager window will now open (see screen print below).  Select the Processes tab and sort on the Image Name column (click on the column header to change sort order).  Confirm that you do not see Outlook.exe in the list view as it is listed in the screen print below.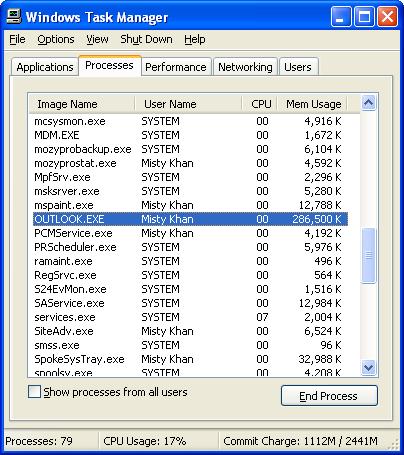 If you do see Outlook.exe listed, check to see if the value listed in the Mem Usage column is fluctuating or staying the same.  If the Mem Usage value is fluctuating, give Outlook some more time to close completely – this can take a while if you have a large mailbox or a lot of add-ins loaded so you may need to give it a few minutes. 
If the Mem Usage value stays stagnant for several minutes, Outlook is hung up in memory and will need to be closed.  The easiest way to close Outlook is to select it in the list view and click the End Process button, but you will get a message informing you that information could be lost if you persist – I've never actually lost data by click the End Process button, but proceed at your own risk.  Another option is to reopen Outlook and try exiting again.  The final option is to restart Windows.
Now that Microsoft Outlook is closed and completely out of memory, go to your Archive Folders file in your file system and rename it preserving the .pst file extension. IMPORTANT NOTE: make sure that you do close out the archive folders in your Outlook folder list (previous step) before renaming the file out in your Windows folder system.  Otherwise, you will end up with a corrupted file that will not work properly in the Outlook folder list.
You can now open Outlook and add the pst file back to your folder list.