One of our HuntressPro customers recently asked if there was a "keep-in-touch" feature in HuntressPro to allow him to schedule call backs at regular 30, 60 or 90 day intervals.  Making regular call backs to existing or potential customers is always a great idea and we've seen it implemented especially well by our clients in commercial real estate.  In fact, both HuntressPro and HuntressLite have a built in keep-in-touch feature as described below.
The HuntressLite and HuntressPro contact forms have two fields that can be used to keep-in-touch at regular intervals which are the Call Back Date and Next Step fields.  For example, to set a 30 day call back, just type "30 Day Call Back" in the Next Step field and then in the Call Back Date field type "30 days" and hit the enter key on your keyboard (see screen thumbnail below).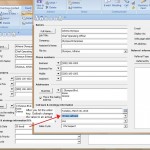 You now have a 30 day call back that will show up in your Huntress Today's Call List view 30 days from the current date (see thumbnail below).  Note that this call back will not show up in the Huntress Today's Call List view if you click on it before 30 days from the date you set the Call Back Date.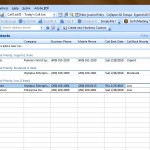 You can even set "30 Day Call Back", "60 Day Call Back" and "90 Day Call Back" up as default options in your Next Step field using the Huntress Change Default Values menu (see thumbnail below).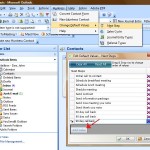 Also don't forget the Call Back Priority field which will help you prioritize these types of calls.  A regular 30, 60 or 90 day call back will rarely be an "urgent" priority call back – in most cases it should fall in the "low" priority space since it doesn't necessarily have to be conducted on the exact date set.  Your Today's Call List view should be set up to group by Call Back Priority, but then sort by Call Back Date which should help you determine which of the keep-in-touch call backs are the most over due within your "low" group.
As mentioned earlier, our commercial real estate clients seem to use this feature uncommonly well and have often remarked that this feature alone makes Huntress a key part of their daily sales activities.  If you have a success story for how you are using these Huntress features, please share it with us in the Comments section below.  Also, please don't think I've forgotten about the KPI Dashboard posts – since I'm still working on this project daily I'm finding new informatin to include so expect them soon!
No comments yet.